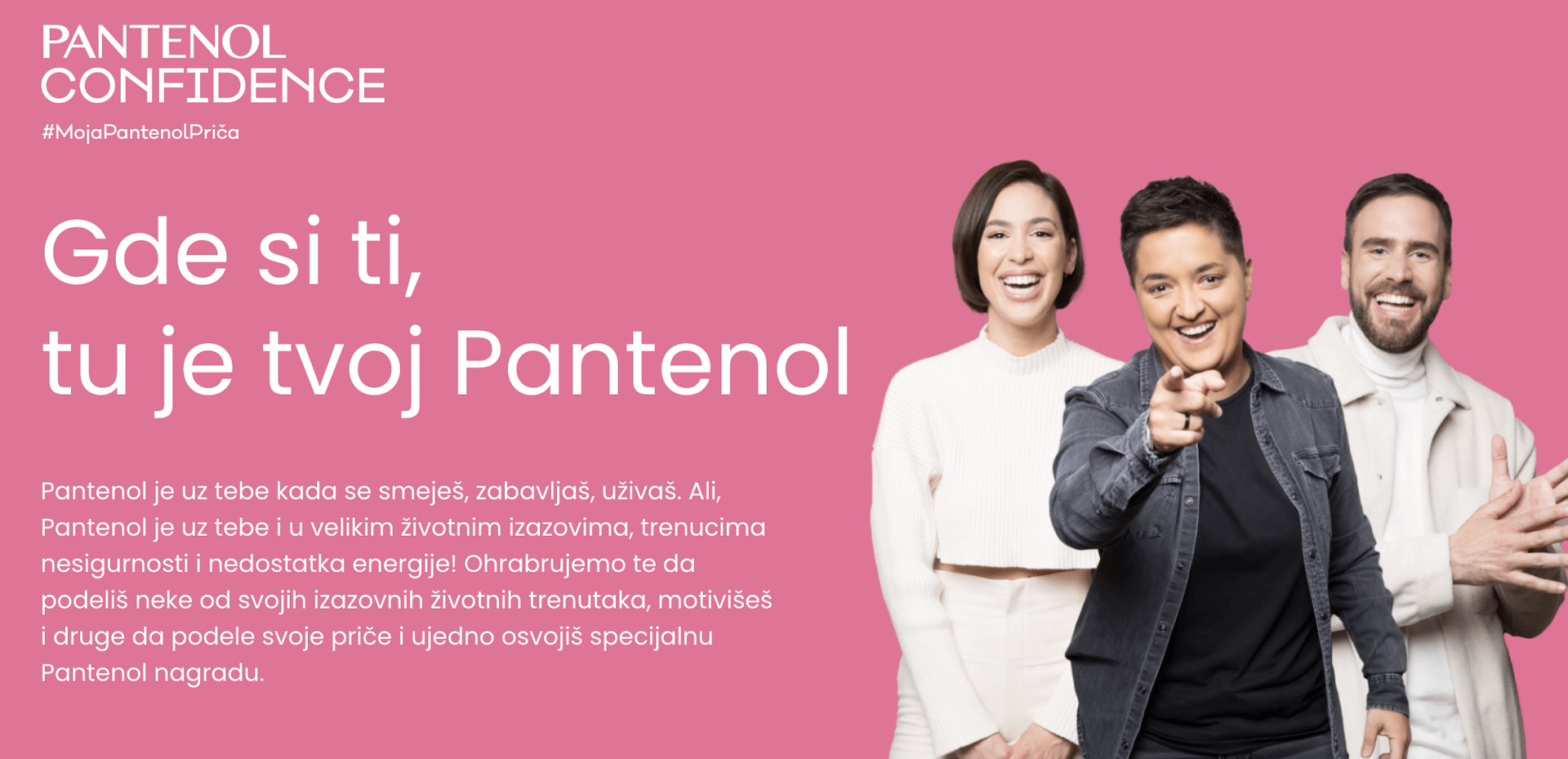 Pantenol Confidence
Services: Creative concept of digital campaign. Content creation. Influencer marketing. Visual identity. Video production.
Client: Galenika a.d.
The task of the BlackBox agency was to present the initial idea on digital channels, which was promoted through TVC / OOH. Further development of a campaign called Panthenol confidence provides added value to product users and new users, and our task was also to develop further the idea that Panthenol is a little helper in situations where we sometimes feel insecure.
The goal was to start the development of the Panthenol Community through a video form, in order to motivate and initiate the community to share their "insecure stories" related to skin and intimacy. Strengthen the consumer association that Panthenol is always where you are, always with you when you are insecure and that it can help us become more confident and have more self-confidence. The goal is to gain the Panthenol Confidence which is the basis of everything.
Every story has a goal to make Panthenol Confidence possible with regular care, regardless of skin condition, age, gender, status.
Through the launch of the Panthenol.rs website, the Panthenol community was formed, which shares their experiences related to the skin and the role of Panthenol preparations in their lives on a daily basis. See #PanthenolStories or send your own.