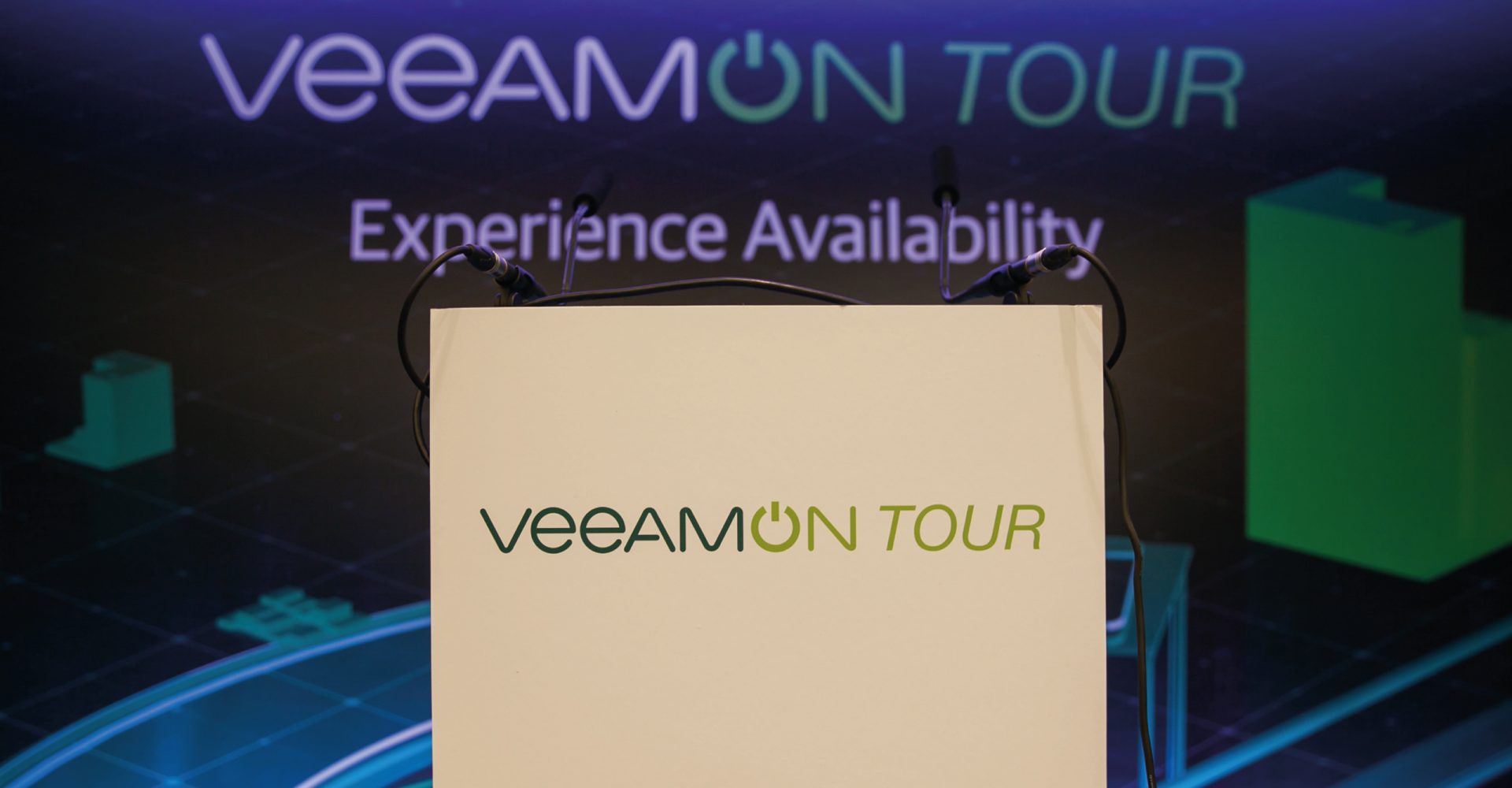 VeeamOn Tour
Services: Event planning. Event management. Environmental branding.
Client: Veeam Software
Veeam company, a pioneer in the market for Availability for the Always-On Enterprise, represents a modern data protection (Modern Data Protection™).
Veeam provides powerful, easy-to-use, and affordable solutions that are built to virtualize (Built for Virtualization ™) and cloud – making it the perfect solution for a modern datacenter.
VeeamOn Tours is one of the 40 events that Veeam organizes WorldWide in 2017. The theme of this year's VeeamON Tours conference is: "Experience Availability". The event gathers IT professionals as well as users of Veeam Software and related vendors solutions. Content and thematic is absolutely adapted to the IT needs of companies (Availability for the Enterprise).
Today's demanding business processes dictate the conditions and standards for organizing events and conferences.
The BlackBox team organized the VeeamOn Tour event in Ljubljana (Slovenia) and Belgrade (Serbia). Organization of these is a great responsibility and challenge for our team because it certainly represents pre-sessions activation and contributes to the user experience. The inspiration for the organization comes through the synergy of common goals and ideas that we translate into realization in order to achieve the best possible results.
What we achieved through the VeeamOn Tours 2017 conference is certainly:

• brand awareness – enhanced visibility among industry professionals
• exchange of good practice examples
• potential for linking and building new business relationships