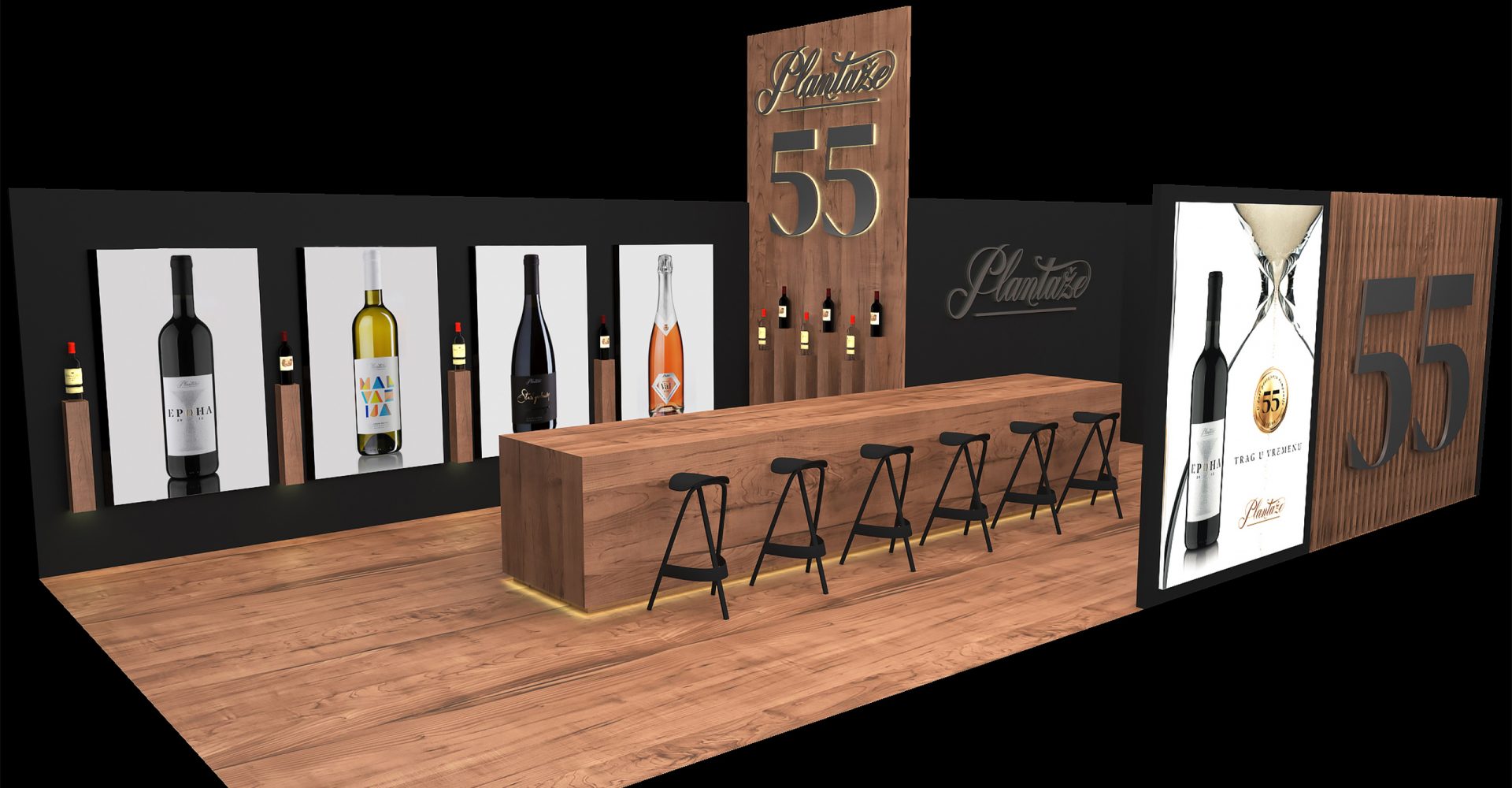 Famous company's presentation
Services: Stand design development.
Client: 13. jul Plantaže
Exhibition Stand Design is an exciting and challenging part of marketing. With a wealth of experience and an advanced manufacturing capability, we work with a client to raise brand awareness and visibility.
Our long-standing partnership with Plantaze company has seen us to create, design and coordinate manufacture to present the famous brands on the Belgrade's wine expo. We strived to create a space that reflects the values and image of the client's company. It is also very important that everything designed on a paper is viable for construction, and we apply our knowledge and experience in this field to make it possible, always providing a complete solution to each project. The result was worm and accessible concept which provided an open stand.