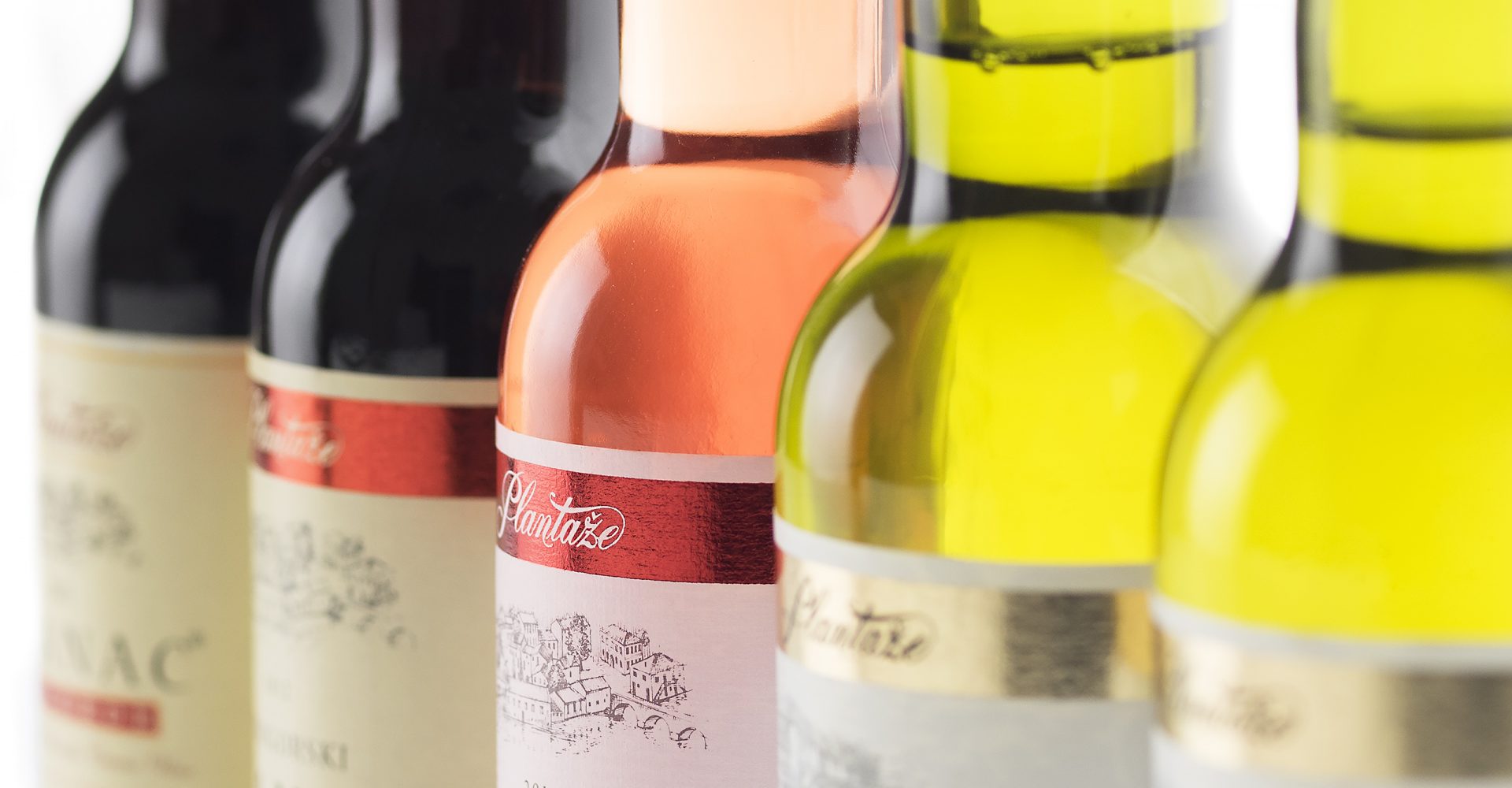 Small packaging, new design, recognizable quality
Services: Brand identity redesign. Packaging redesign.
Client: 13. jul Plantaže
Classic wines: Montenegrin Vranac, Montenegrin Krstač, Montenegrin Chardonnay, Montenegrin Rose, and Pro Corde by Plantaže can be found in mini bottles (03dcl) almost exclusively in HoReCa and specialized wine shops. The wine world is a constantly growing industry. Each year the statics change, and more wine is consumed.
BlackBox task was to redesign and to improve visual identity of mini bottles for classic wines. Inspiration came from HoReCa trends and needs. "Less is more". Visual impact is compatible with business concept to sell wine in mini bottles offering a high product quality. The packaging we have today has evolved over time to better perform the function on the market. Specific impression is reinforced by the final production, selecting specific materials and techniques in the press production.