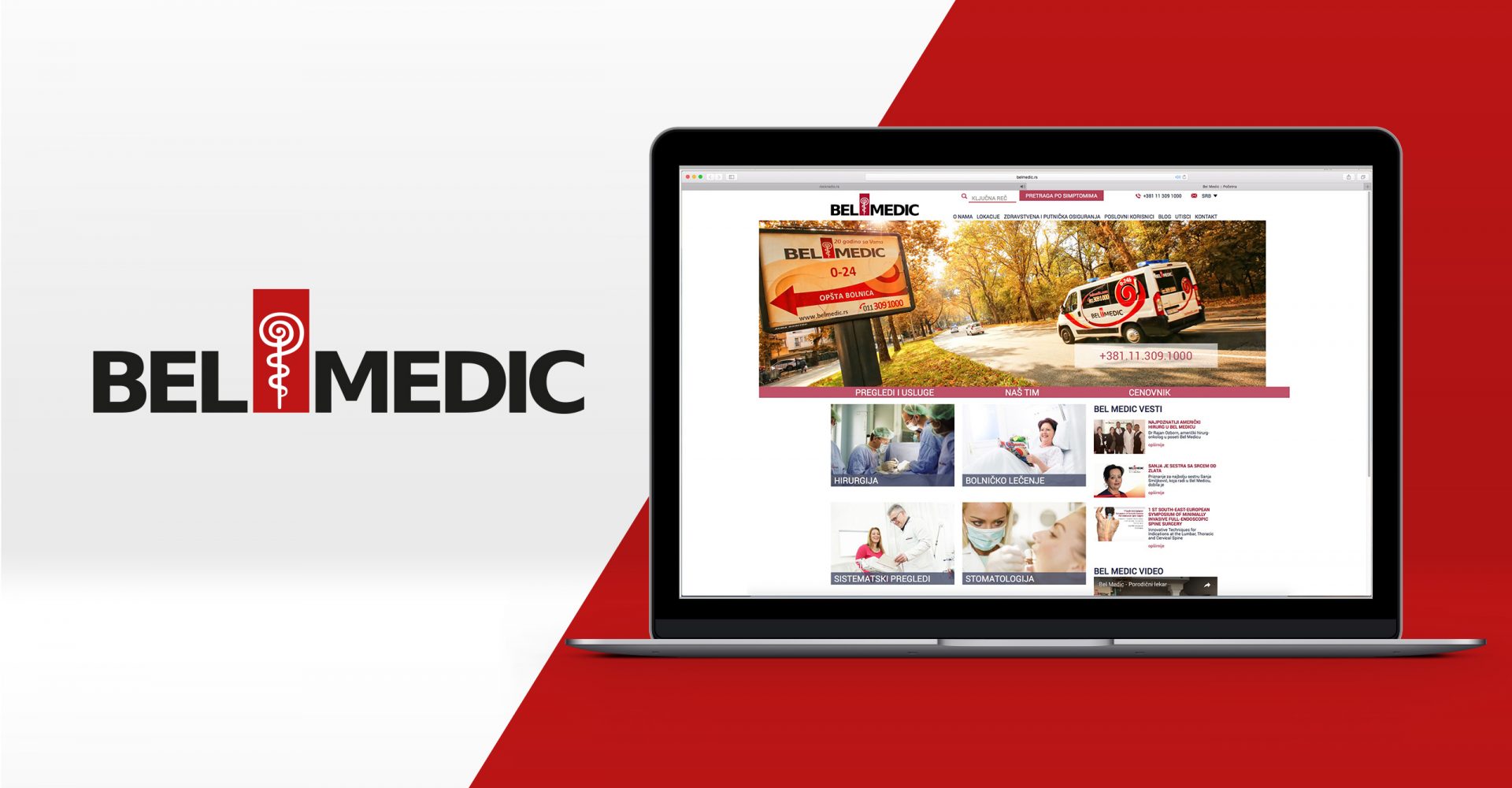 Bel Medic
Services: Analysis. Structure. SEO. Web design. Web development.
Client: Bel Medic
BelMedic is one of the first private general hospitals in Serbia. With a long tradition of over 20 years of existence, Bel Medic is a synonym for health care for the whole family. Twenty-four hours a day, 365 days a year, the team of the most eminent experts – doctors from all fields of medicine are at their disposal to their clients.
The task of the BlackBox agency was to develop a new web platform as the basis for improving online sales of services and the modernization of communications, which will be followed by a high level of healthcare provision by Bel Medic. Followed by the idea "Your website deserves the best; After all, it is the Internet advertising billboard for your company ". Excellent attention is devoted to analyzing and setting the right foundation for site optimization that will contribute to the best positioning of the BelMedic brand on all search engines in order to provide customers with the level of information they search.