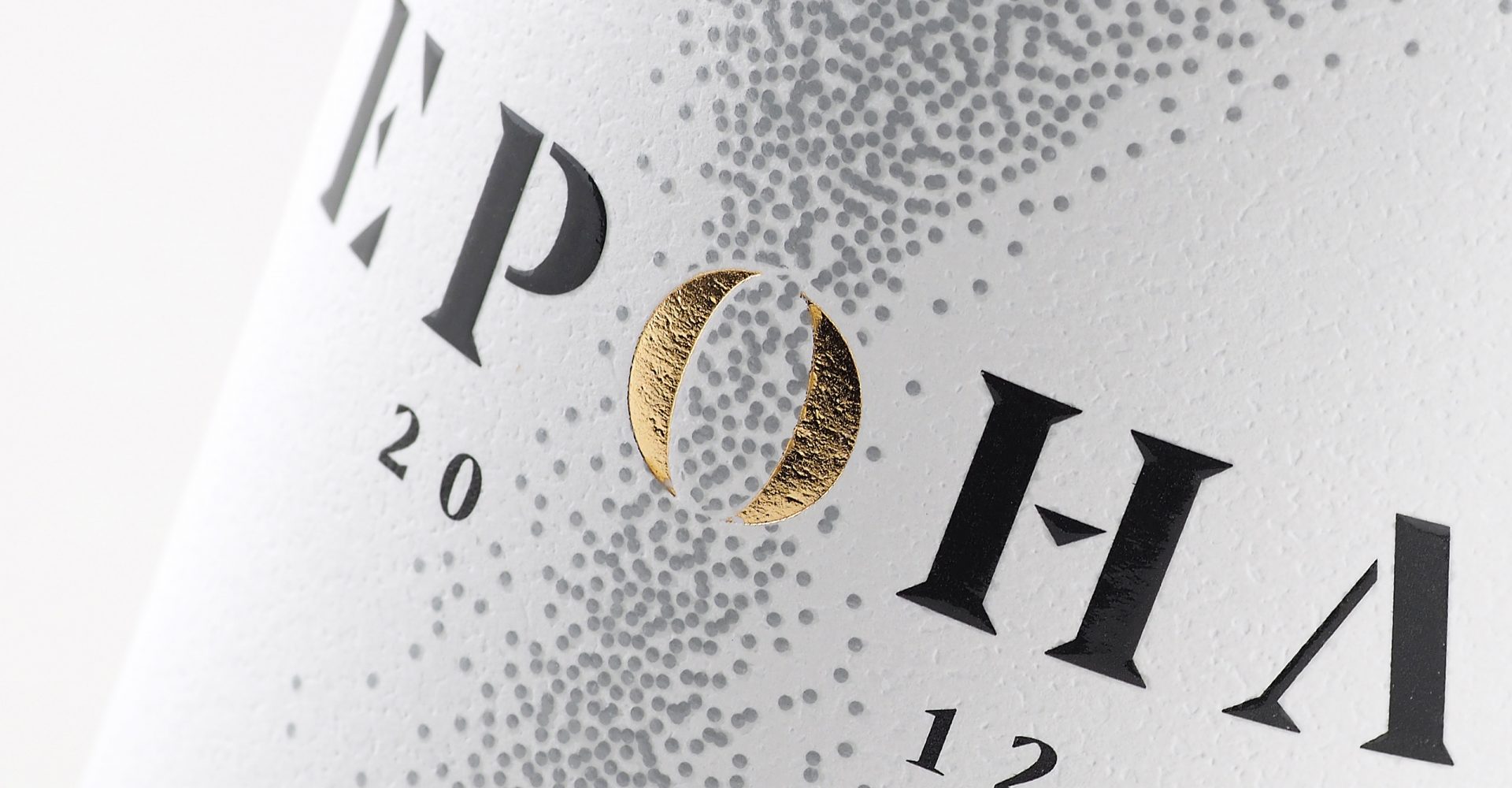 Trace in time
Services: Brend identity. Packaging. Copy. Copy. Campaign.
Client: 13. jul Plantaže
2017 has been very successful year for the Plantaže company. A great success has been confirmed at the other prestigious competitions during 2017, at which Plantaže won over 30 medals, in the same time the new red wine – premium brand Epoha has been lunched.
Epoha wine is produced from Cabernet Sauvignon and Merlot grapes were harvested with micro locations Šipčanik, vintage 2012. This was golden harvest when it comes to quality varieties of cabernet and merlot. The wine is aged for four years in French oak barrels and one year in bottle.
BlackBox task was to develop a brand identity and creative communication. Inspiration came from the double meaning of the word "epoch": era, a time of significant events from which it starts to count a period of time, on the other hand creates a new and important era in which causes reputation. The great epochs of our life come when we gain the courage to transform all into what is best in us. . It definitely leaves a trace. Integrated approach resulted in an elegant and clean design of the communication: Epoch – trace in time …