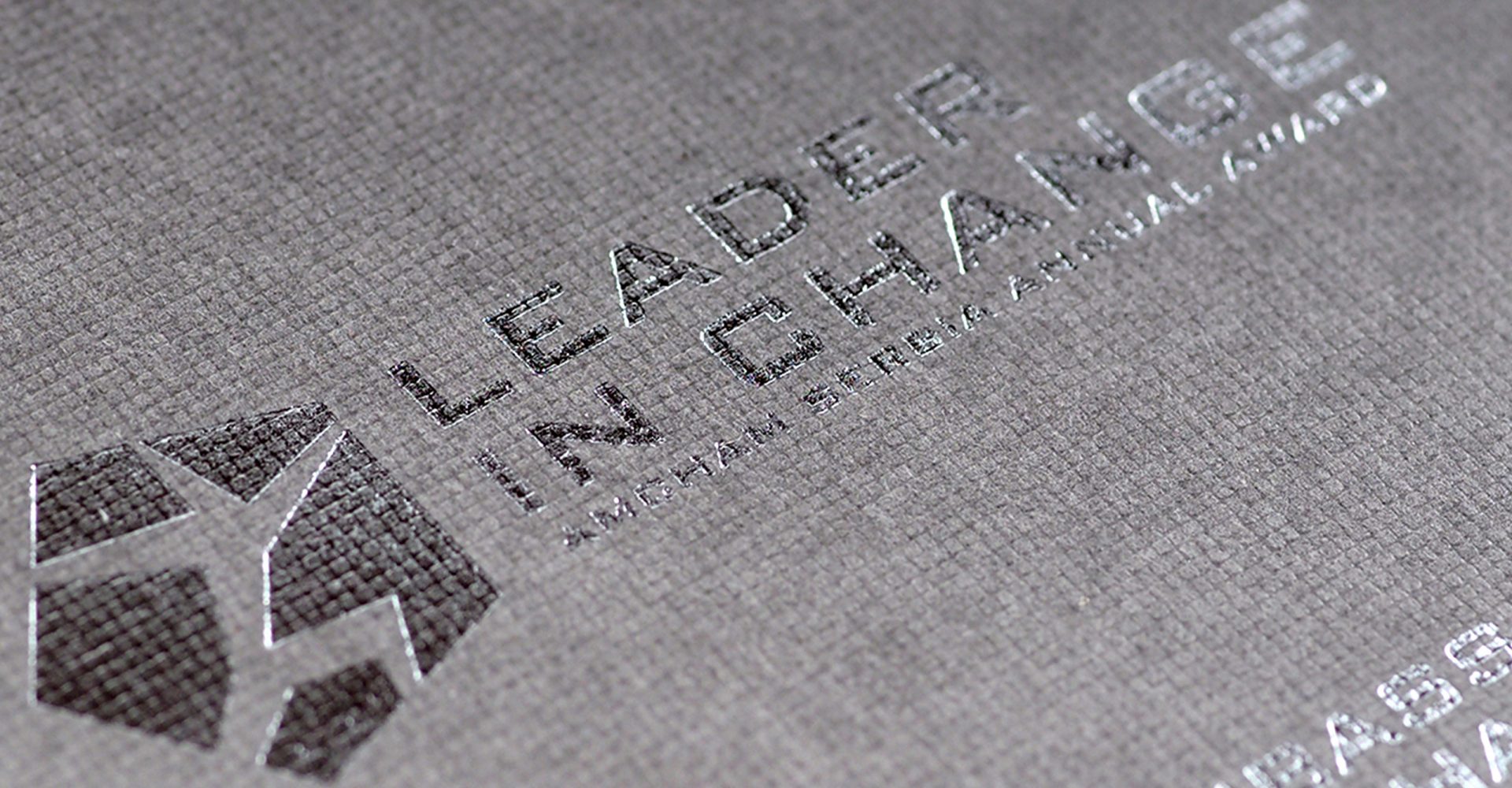 Leader in Change Awards
Services: Brand identity development.
Client: AmCham Serbia
Leader in Change Awards recognizing the true leaders. Member-companies of AmCham vote for best examples and the best practices in Serbian business, political and social environment and are eligible to be celebrated as the Leaders in Change.
BlackBox task was to create and develop creative concept and identity which need to be fit with AmCham brand identity. The inspiration came from the true values. "Values are the things that you believe are important in the way you live and work".
Leaders in Change are individuals and businesses who have demonstrated extraordinary leadership and determination in executing their vision into reality. Communicating the stated values is visualized through usage of elegant typography, colours and established graphical elements. Luxury impression is reinforced by the final production, selecting specific materials and techniques in the press production.