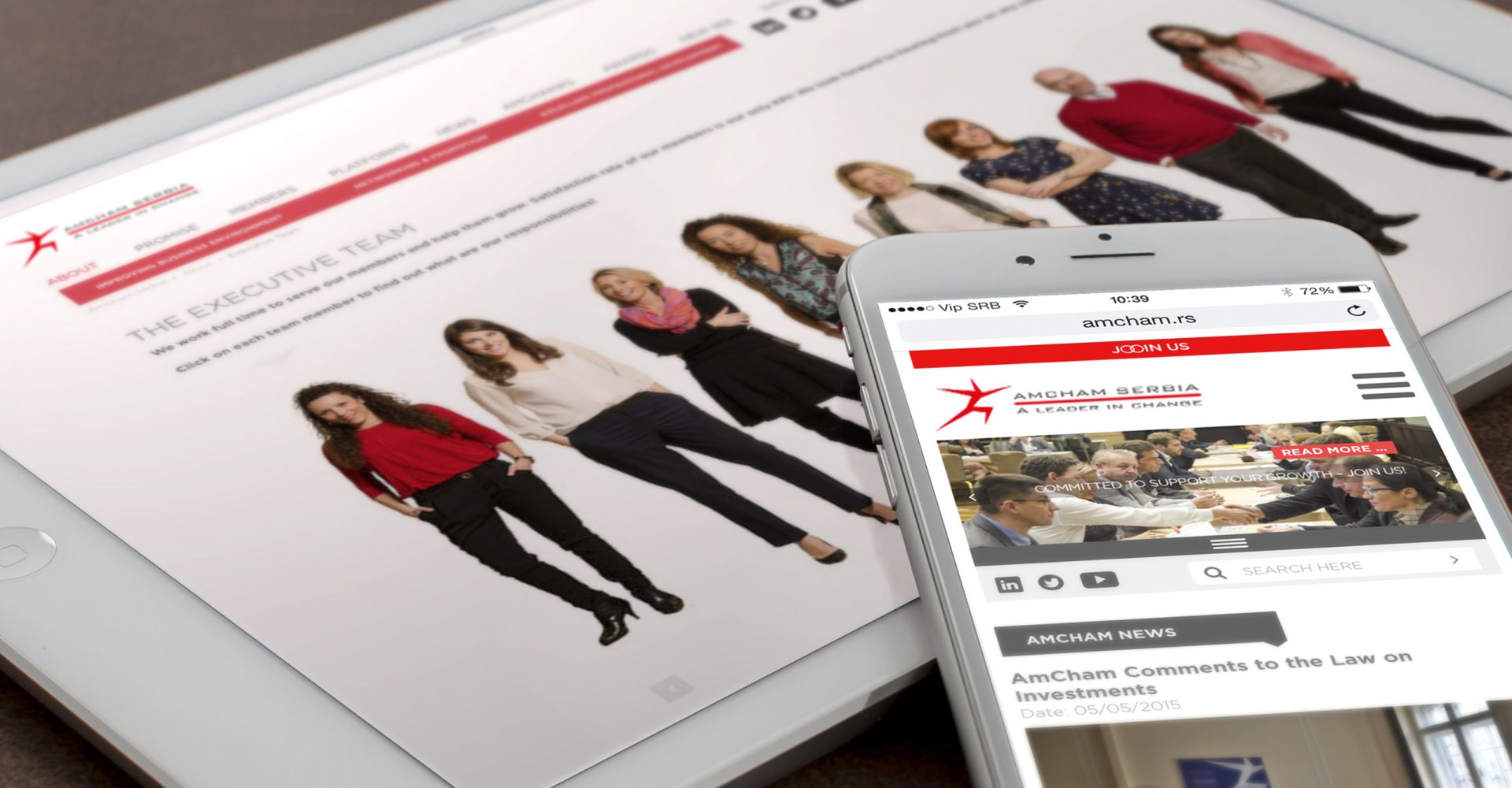 AmCham Website
Services: Structure. Content organization. Design. Development.
Client: Amcham Serbia
American Chamber of Commerce, a leading independent business association in Serbia with around 200 members, including the most successful American, international and local companies, through 2016 has celebrated fifteen years of engagement in improving the business environment in Serbia.
BlackBox task was to create and develop web which need to be fit with AmCham brand identity. The inspiration came from the SMART objectives: Specific. Measurable. Achievable. Relevant. Time bound. It's important for the best image of your business to have a SMART website, is no exception tothis rule.
The web is likely the first place your customers and potential customers are going to look to learn about your business or community and to improve interaction with existing and potential customers. Regarding this issue, the website should be easier to navigate, organised, responsive, providing quality content.