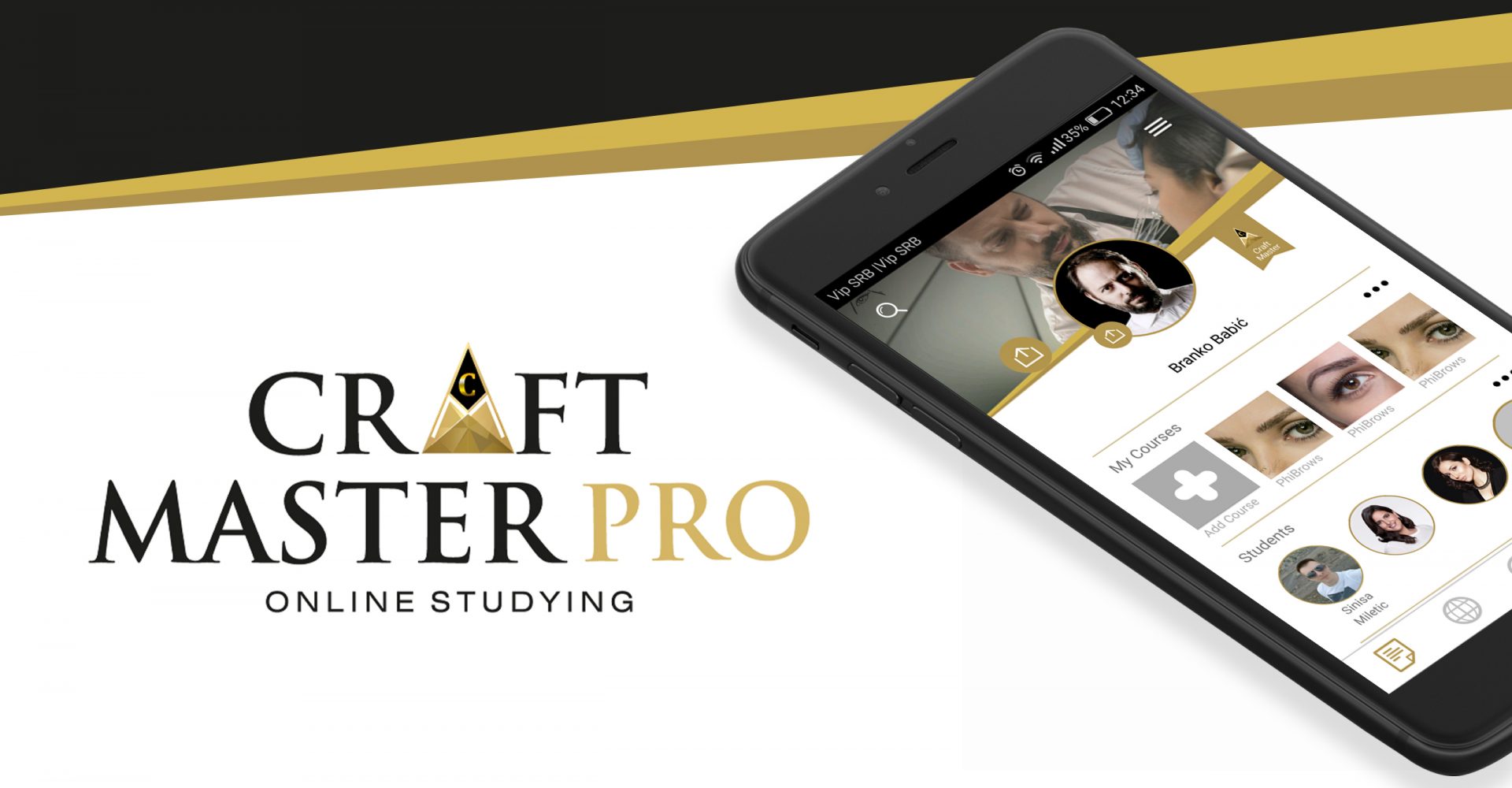 Educational platform
Services: Design concept. App development.
Client: Phi Academy Branko Babić
Craft Master Pro is mobile application for e learning process. It is unique new concept of teaching for different online courses in Micro blading, permanent make up and beauty industry. Craft Master app is idea and product of the most famous person in Micro blading industry Mr Branko Babic.
Our common goal with Mr Babic were to create the powerful learning platform in the industry that improves the skills and competitiveness. The Craft Master Pro application can helps to accelerate employee, learning & development, deliver different levels of certification. The app provides specific experience and practically knowledge, communications with teacehers, community, forum, shop in different field in the beauty industry.